If you're not happy with the standard Notes search tools, here's something that might help - our FT Search Manager product is now FREE for personal use.*
The tool allows users to search multiple Notes databases (Mail & Archives, Chats, Applications, Quickr etc) and File Systems simultaneously, providing easy navigation through the vast amounts of data that can accumulate in a Notes environment.
Notes Mail Search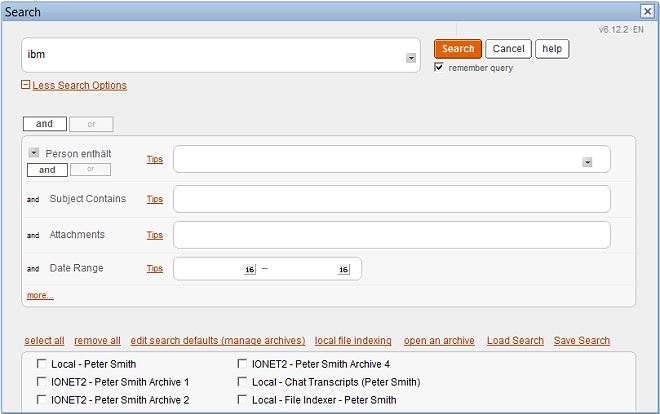 Notes Mail Results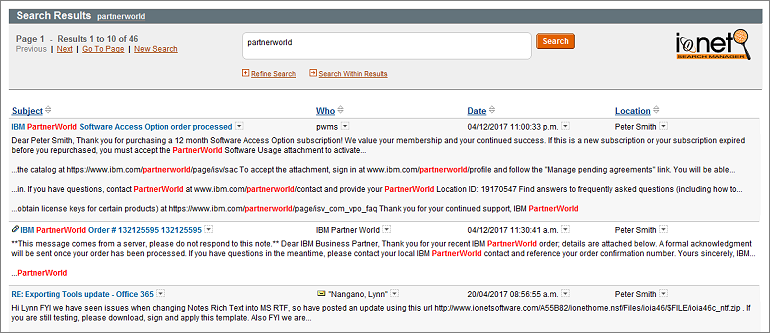 By improving user productivity, the IONET FT Search Manager makes better use of your Notes environment - 100,000 users can't be wrong.
For more information or to download a trial copy, please visit
https://www.ionetsoftware.com/search
.
* Personal use is defined as a user searching their personal Mail and Archives, and less than 10 users per company.